Welcome to Mountain Cement Company
Since 1927, the Mountain Cement Company in Laramie, Wyoming has been producing high quality portland cement used in Wyoming and across the West for the construction of roads, bridges, buildings, energy services and residential construction.
Our products are the literal building blocks of a strong, vibrant economic future. We are especially proud to be one of the few American-owned portland cement plants operating in the United States.
At Mountain Cement, our mission is simple: Be an industry leader in the production of portland cement by adhering to strict quality controls, process efficiencies, and exceptional environment technologies and safeguards.
---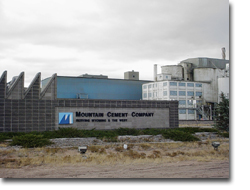 At Mountain Cement our commitment to a clean environment and safety is a job that we take very seriously. We operate under strict guidelines set by the State of Wyoming and the EPA. Our environmental program strives to go beyond just what is required. Our goal is to work hard every day to try to meet expectations for a clean, safe, and successful plant that our community can be proud of.
---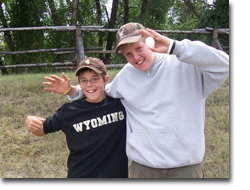 Mountain Cement's ability to positively contribute to the community in which our employees work and live is another measure of our goal to be good neighbors. Wyoming is our home too, and being actively involved in the community is part of the responsibility we share as citizens of this special place.
---

Safety First
Celebrating 365 days with no lost time accidents between June 6, 2012 and June 6, 2013.