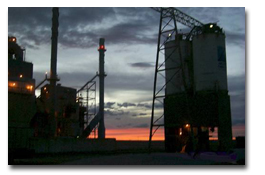 History and Background
Mountain Cement Company, located two miles south of Laramie, is Wyoming's only producing site of portland cement. The original plant was constructed by Monolith Portland Cement Company in 1927. Upgrades in both capacity and technology have been continuously made throughout the years making Mountain Cement Company an industry leader in process efficiency, product quality and environmental controls. Our employees are our most valued assets and maintain the highest standards of excellence and performance.
---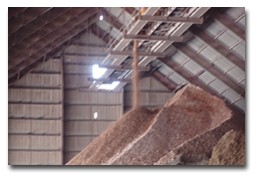 Quarrying Operations
Mountain Cement operates 2 limestone quarries, 2 shale quarries and a gypsum quarry. These raw materials are delivered to the plant via belly-dump haul units. They are crushed and stockpiled in a storage area at the plant site. Current crushing and trucking capabilities are 1,000,000 tons per year.
---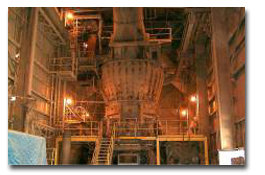 Raw Milling
Raw grinding is performed by a 1500 hp Ube LM 28-4 vertical roller mill. Total raw grinding capacity is 180 stph.
---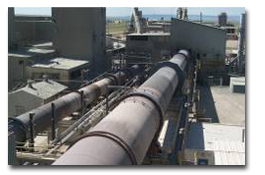 Pyroprocess
The Laramie plant operates 2 kiln systems. Both kilns are coal fired but are capable of burning coke or gas. Kiln #1, started up in 1996, is a 360′ x 11′, long-dry kiln with an IKN static grate cooler. The rated capacity of this kiln is 600 stpd. Kiln #2 originally started up in 1986, is 450′ x 13.5′ with a 2 stage preheater and an FLS static grate cooler. The rated capacity of this kiln is 1500 stpd.
---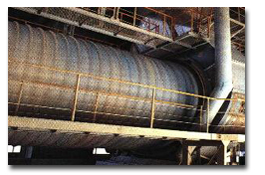 Finish Milling
Cement grinding is accomplished by 2 finish mills. A-mill is a 9'6″ x 30′, 1250hp, 2 compartment mill supplied by FL Smidth. It has a rated capacity of 30 stph. B-mill is a 12′ x 36′, 3000 hp, 2 compartment mill supplied by Fuller-Traylor. B-Mill is fed by a 1,000 HP pre-grinder mill and has a rated capacity of 70 stph.
---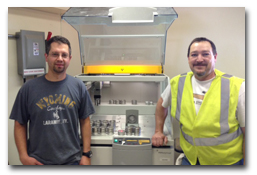 Quality Control
The Quality Control Laboratory controls and monitors quality around-the-clock throughout the process. Chemical analysis is performed by a Panalytical Axios Max x-ray fluorescence spectrometer. All physical and chemical tests are performed in compliance with the current ASTM standards and procedures. The Mountain Cement Laboratory is proud to be an AASHTO accredited laboratory since 1996.
---
Eagle Materials family of cement companies: